Presenter Bios
Presenters are listed alphabetically by last name. Click the tabs below to view their biographies.
Phil Anderson
Phil Anderson started working in the Residential Energy Department in 2015. He works with new home builders to build very efficient housing, while performing ENERGY STAR® and Home Energy Rating System ratings. He also inspects home performance work on existing homes. Phil enjoys working with contractors and homeowners and appreciates the challenge of making homes more healthy, efficient, and comfortable. Prior to working for the NEC (merged with CEE in 2017), he worked as an energy specialist in the Weatherization Assistance Program for over nine years.
All Electric New Homes: High Performance Pathways
February 23, 2021 10:30 a.m.‐12:00 p.m.
Tony Beres
Tony has worked with the NEC (merged with CEE in 2017) since 2010. As an Inspector/Rater, Tony helps advise new home builders and residential contractors in energy efficient design and home performance applications. He graduated from the University of Minnesota with a degree in American History.
All Electric New Homes: High Performance Pathways
February 23, 2021 10:30 a.m.‐12:00 p.m.
Cole Carlson
Cole Carlson has enthusiastically focused his work around a passion for energy-efficient technologies and sustainable building design. He is continually striving to balance optimized energy consumption with performance and client satisfaction. Carlson has been involved in an array of projects during his 8+ year career, including comprehensive whole-building energy modeling; engineering design of mechanical building systems for facilities in a variety of building sectors; conducting ASHRAE-level energy audits; assistance with facility commissioning efforts; and projects pursuing building efficiency certifications (LEED, B3, Green Communities, etc.).
10 Years to Net Zero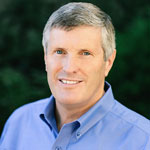 Gord Cooke
Gord Cooke, partner with Construction Instruction Inc, is a professional engineer with over 25 years of experience in the low and high-rise residential building industry. As an educator, industry consultant and much sought after presenter, Gord has a unique talent for taking the building science issues that he sees in the field, and presenting them in an easily understood and practical real-world manner. Gord has particular expertise in applied building science, energy efficient housing initiatives, innovative HVAC systems, ventilation and Indoor Air Quality (IAQ). He has developed and delivered a multitude of workshops in these fields, as well as sales and marketing courses for builders and real estate agents to help them best promote the features and benefits of high performance houses.
The Finer Points of Building Science for Houses That Work in Cold Climates - Part 1
February 22, 2021 8:30‐10:00 a.m.
The Finer Points of Building Science for Houses That Work in Cold Climates - Part 2
February 22, 2021 10:30 a.m.‐12:00 p.m.
Jason Edens
Jason Edens is a qualified builder, solar installer and the founder and former executive director of an award-winning national nonprofit dedicated to empowering low-income communities with solar energy. From solar microgrids in the developing world to shared solar in Native Nations, Jason has been developing and deploying solar solutions arounds the world for more than 20 years. Jason has a Master's of Science in Environmental Policy and has lived with solar energy at home for more than 20 years with his wife and sled dogs in northern Minnesota.
An Introduction to the Form and Function of Solar Energy for Cold Climates
Peter Gephart
Peter has been with CEE since 2020. As an Account Manager, he plays an integral role in the launch of an energy efficiency program designed to accelerate adoption of air-source heat pumps through supply chain engagement and project management. He collaborates with HVAC installation contractors, distributors, manufacturers and utilities on new ways to increase adoption of energy efficient technologies — and air source heat pumps specifically.
He has worked in the energy conservation field since 2012. Prior to joining CEE, he worked for an energy management consulting firm and HVAC controls company. He holds a master of applied science degree in environmental policy and management from the University of Denver and also serves as the president of the Association of Energy Engineers Twin Cities Chapter's board of directors.
Air Source Heat Pumps - Technology Introduction
February 24, 2021 10:30 a.m.‐12:00 p.m.
Alex Haynor
Alex is a Research Analyst with the research department and has worked at CEE since 2010. He has worked on various residential and commercial research projects, performing the installation of monitoring equipment and data analysis. He has a B.S. in Biosystems and Agricultural Engineering from the University of Minnesota.
Air Source Heat Pumps - Technology Introduction
February 24, 2021 10:30 a.m.‐12:00 p.m.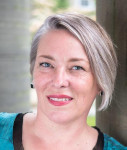 Shawna Henderson
Shawna Henderson has been working in the field of energy efficiency and housing since 1992. She was an active R-2000 evaluator and inspector until 2001, and was one of the first licensed EnerGuide for Houses evaluators in Canada. Her experience with the R-2000 and EnerGuide for Houses (ecoENERGY) programs, coupled with research carried out for Canada Mortgage and Housing Corporation (CMHC) and Natural Resources Canada, provides the backbone of her design and consulting services through Bfreehomes Design Ltd. She is the co-founder of Blue House Energy, interactive and comprehensive online education for trades, renovators, contractors, and energy efficiency professionals, where she is responsible for technical subject matter and business development. A sought after speaker, author, and blogger, she has published numerous books, research reports, and technical studies in the industry.
Scaling Up Deep Energy Retrofits in Cold Climates
February 23, 2021 3:00‐4:30 p.m.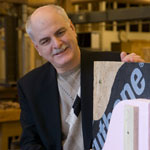 Patrick Huelman
Pat Huelman is an Associate Extension Professor in Energy and Building Systems with the University of Minnesota's Department of Bioproducts and Biosystems Engineering and serves as Coordinator of the Cold Climate Housing Program with the University of Minnesota Extension. He is a lead faculty member for the Building Science and Technology undergraduate degree program and a principal investigator for hydrothermal testing at the Cloquet Residential Research Facility. Currently, Pat is the Project Lead for NorthernSTAR, one of the Department of Energy's Building America teams. Pat has been extremely active in professional education for the home building industry and is nationally recognized for his "systems approach" to improving overall home performance. Pat's long-term focus has been on heat, air, and moisture movement in buildings and his primary expertise is in building systems and technologies that will provide energy efficiency, long-term durability, and healthy indoor air for homes. With more than 30 years in the field, Pat brings extensive experience and expertise in energy-efficient design and construction, innovative building systems, moisture management strategies, mechanical ventilation, and residential indoor air quality.
Keys to a Net-Zero Energy Home
February 22, 2021 1:00‐2:30 p.m.

Managing Building Pressure Differentials in High-Performance, Low-Load Homes
February 23, 2021 8:30‐10:00 a.m.

Maddie Koolbeck
Maddie's work at Slipstream focuses on understanding how technologies, policies, and programs impact energy usage, cost, and carbon emissions. She provides analytical support for projects relating to energy efficiency, market characterization and potential, and emerging technology. She also assists with secondary research reviews and conducts surveys to further understand the current state of the market and stakeholder viewpoints.
Maddie holds a Master in Public Affairs with a concentration in Energy Analysis and Policy from the University of Wisconsin – Madison and a Bachelor's degree in Economics and Environmental Studies from Coe College.
Load shifting: the market potential for carbon and energy savings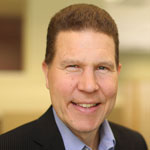 Jukka Kukkonen
Jukka Kukkonen from PlugInConnect is an EV market and business solutions consultant. Jukka has deep knowledge of the electric vehicle market and he specializes in market dynamics and real-life user perspectives. He has built programs for utility companies and manufacturers on condominium and apartment building charging, workplace charging, DC fast charging, outreach and education and smart grid integration. He also teaches the EV Market and Technologies graduate course at the University of Saint Thomas. You can find out more about his work by visiting www.PlugInConnect.com, www.MultiHousingCharging.com, www.WorkplaceCharging.com Some of the current business partnerships and projects: Fresh Energy , University of St Thomas, MNCharging.org , Midwest EVOLVE project, MN EV Owners group , EVSalesPro.com
Electric Vehicles and Charging Infrastructure in Minnesota
February 23, 2021 5:00‐6:30 p.m.

Christopher LaForge
Christopher LaForge has been designing, specifying, installing and operating Grid-tied and Battery based Solar Electric systems (PV) for over 32 years. LaForge has lived "off-Grid" for over 28 years where he runs his business Great Northern Solar.
LaForge has been training contractors, administrators and officials in the operation of PV systems including those employing storage for over 29 years. In the last 5 years LaForge has been developing trainings for the application of energy storage in commercial and other large applications.
With the development of Lithium Ion and other advanced battery technologies LaForge has begun to consult and present trainings in battery design and deployment for the commercial market.
LaForge developed a hands-on seminar for retrofitting a LiOn storage and energy arbitrage system for a commercial building in Duluth Minnesota. The Hartley Solar Storage Retrofit Seminar walked participants through the design and implementation of the advanced storage system to provide for building resiliency and peak demand load shaving as well and potential other ancillary services for the Hartley Nature Center and Minnesota Power – the site Utility. This small prototype is beta-testing Energy Arbitrage software that allows the client to choose several operational modes for cost reduction and resiliency.
Christopher presented "Utility and Community Scale Energy Storage Systems" with powerEDGE of Singapore in Putrajaya and Kuala Lumpur Malaysia and most recently presented "Energy Storage 2.0 - The 5 day Intensive Presentation on Planning, Designing and Implementing Large Scale Energy Storage Systems" in Singapore with his colleague Chris Brown of Commonwealth Sustainable Solutions.
Energy Storage basics - Terminology, options, equipment, and requirements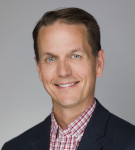 Peter Lindstrom
Peter Lindstrom is the Public Sector & Community Engagement Manager for the Clean Energy Resource Teams. It is a statewide partnership with a shared mission to connect individuals and their communities to the resources they need to identify and implement community-based clean energy projects. In this role, Peter is responsible for empowering communities to adopt energy conservation, energy efficiency and renewable energy technologies and practices. Peter has 20 years of experience working on public policy, particularly in the science and technology area. He served as an assistant director at the Hubert H. Humphrey School of Public Affairs and vice president of public affairs at the Minnesota High Tech Association. In 1999 Peter was elected to the Falcon Heights City Council and served as mayor from 2008 to 2019. He currently represents District 10 on the Metropolitan Council.
Give PACE a Chance: Why Minnesota is a Leader in Property Assessed Clean Energy
Ed Lohrenz
Ed has worked in the many facets of the ground source heat pump (GSHP) industry for 38 years, including manufacturing, equipment supplier, and designer. Since 2006 he has worked as designer of larger scale commercial systems in Canada, the U.S. and internationally. He is the author of the Certified GeoExchange Designer course used by International Ground Source Heat Pump Association (IGSHPA). He has developed GSHP systems that integrate thermal energy storage to reduce peak energy loads to and from the ground and take advantage of off peak electric rates. He has authored numerous presentations and papers for ASHRAE and IGSHPA. His focus is the optimization of GSHP systems that reduce construction cost, improve efficiency and ensure long term operational sustainability.
De-Risking Ground Source Heat Pump (GSHP) Systems
Emily McPherson
Emily McPherson, a program development manager at the Center for Energy and Environment, currently manages the Minnesota Air Source Heat Pump (ASHP) Collaborative. This program strives to grow the ASHP market in Minnesota to maximize energy savings. She has been in the energy efficiency industry for over a decade and has worked to promote technologies such as ductless mini-splits, heat pump water heaters and smart thermostats through program design, training and marketing initiatives. She specializes in transforming markets with more energy efficient technology. Emily holds a B.A. from Willamette University and completed a Sustainable Building Adviser Certification (cSBA) in 2011.
Air Source Heat Pumps - Technology Introduction
February 24, 2021 10:30 a.m.‐12:00 p.m.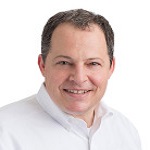 Jonathan Moscatello
Jonathan has 20+ years experience working to bring innovative products and programs to market. His experience includes Product Management (Ideal Air, AirAdvice and The Food Alliance), Sales Management (First Call Heating and Mitsubishi Electric), and General Management (The Heat Pump Store). Jonathan is an alumni of both Rutgers University (BS Environmental Science, 1993) and the University of Florida (MS Adult Education and Communication, 1996).
Air source heat pumps- Generating quality leads and preparing a successful sales process

Garrett Mosiman
Garrett Mosiman holds a bachelor's degree in architecture from Rice University, and an M.S. in architecture from the University of Minnesota. He is a LEED Accredited Professional. Prior to returning to school in 2006, Garrett worked for ten years as an architectural designer, project manager, carpenter, architectural model builder and furniture maker in Texas and Minnesota. He has dual areas of expertise: energy efficient building enclosure design and analysis, and commercial building energy efficient operations. He currently directs the Energy Efficient Operations program, a division of the SB 2030 Energy Standard program. This program produces customized operational protocols to enable building operators to detect hidden sources of energy waste. He is also Research Manager at the Cloquet Residential Research Facility, where a DOE funded multi-year research study is investigating wall insulation upgrade technologies. He also serves as co-PI on the University's Building America team, investigating a novel "stud-less" solid panel building system. In recent work in the enclosure field, Garrett has worked alongside the Cold Climate Housing Center on the NorthernSTAR Building America Partnership, a program in residential energy efficiency and building science funded by the Department of Energy. Garrett's work here concentrates on measuring performance outcomes of a novel home construction system. In the second area, Garrett spearheads an effort under the Minnesota B3 / SB2030 program to deploy Energy Efficient Operations Manuals for commercial and other large buildings. These manuals focus on simple, low-cost tasks designed to specifically to identify hidden energy waste in significant energy-consuming devices and systems.
Project Overcoat: Wall Insulation Upgrade Testing at the Cloquet Residential Research Facility
February 22, 2021 3:00‐4:30 p.m.
Jake Selstad
As an Inspector/Rater, Jake advises new home builders and residential contractors in energy efficient design and home performance applications. Jake joined the NEC (merged with CEE in 2017) in 2012 as a Conservation Corps volunteer with the Home Energy Squad, and after a year transfered in a crew leader role. Jake then worked as a residential energy specialist performing residential energy audits, before taking his current position. Jake received a B.S. in Geography with an environmental focus, from the University of Minnesota.
All Electric New Homes: High Performance Pathways
February 23, 2021 10:30 a.m.‐12:00 p.m.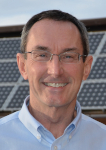 John Siegenthaler
John Siegenthaler, P.E., is a mechanical engineering graduate of Rensselaer Polytechnic Institute, a licensed professional engineer, and Professor Emeritus of Engineering Technology at Mohawk Valley Community College. John has over 40 years of experience in designing modern hydronic systems. He is a hall-of-fame member of the Radiant Panel Association, and a presenter at national and international conferences on hydronic and radiant heating. John is principal of Appropriate Designs, a consulting engineering firm in Holland Patent, NY. He is the author of two textbooks: Modern Hydronic Heating 3rd Ed., and Heating with Renewable Energy. John currently writes about hydronic technology for several trade publications including: "Plumbing & Mechanical", "PM Engineer", "The NEWS", "Supply House Times", and "Heating, Plumbing, Air Conditioning (HPAC)" in Canada.
Anatomy of a residential air-to-water heat pump system - Part 1
February 24, 2021 1:00‐2:30 p.m.
Anatomy of a residential air-to-water heat pump system - Part 2
February 24, 2021 3:00‐4:30 p.m.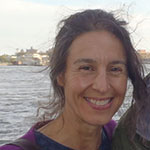 Rachel Wagner
Rachel Wagner is the owner of through design in Duluth, MN. She has a degree in Design and Environmental Analysis and she is a licensed architect in Wisconsin. After years of designing resource-efficient, low energy homes for cold climates, Rachel turned her focus to consulting and teaching. Through design, Rachel addresses issues of energy, climate and equity, and continues to work to make things better without making things worse.
Zero-net Energy for the rest of us
February 24, 2021 8:30‐10:00 a.m.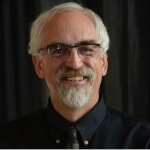 Scott Wood
Mr. Wood is the Senior Building Scientist at VaproShield, providing product QA/QC on all manufactured materials and investigation/testing of properties for new product development. He also provides technical support for the company's representatives, client inquiries and assists in the development and updating product literature. In addition to senior building scientist at VaproShield Scott is president of SWA Consulting. Scott Wood is an ITC certified Level III Thermographer and well published in areas of both thermography and building science. Mr. Wood provides investigations, consulting, presentations and training in Building Science Thermography. Mr. Wood is a founding member of the International Association of Certified Thermographers (IACT). Scott's list of publications and presentations include both infrared thermography's use in buildings and building sciences. One of his contributions includes authoring the appendix G for the IEA ECBCS Annex 46, Energy Process Assessment Protocol for the use of thermography in building energy assessments. He has performed hundreds of site evaluations, instructed thousands of students as well as; provides presentations, clinics and workshops regarding infrared thermography's use in buildings and building science.
The Benefits of Rainscreen Design
February 23, 2021 1:00‐2:30 p.m.