Presenter Bios
Presenters are listed alphabetically. Click the tabs below to view their biographies.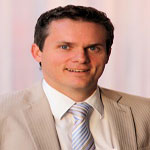 Andy Oding
Andrew Oding is a Building Science Associate with Building Knowledge Canada with over 23+ years of experience in the residential construction industry. Andrew's extensive background as a Framer, Builder, Construction Manager, Purchasing Director, and Director of Operations brings a unique, insightful and real‐life practicality to building science principles and their in‐field applications. Andrew possesses the unique ability to engage and educate people regarding building science principles and the practical, clear application in real‐life field conditions
Andrew is Chair of the CHBA Net Zero Council, Chair of the OHBA/EnerQuality Technical committee and 2013 Chair for Natural Resources Canada's ENERGY STAR for New Homes Technical Committee. He is also a Certified Energy Evaluator (CEE), Building Science Specialist (UofT), LEED Accredited Professional (AP) and certified HRAI/HVAC designer. As Operations Manager with one of Canada's largest privately owned homebuilders (13 years), Andrew spearheaded the builder's passionate approach to sustainable project development. This initiative resulted in becoming Canada's very first Energy Star Partner of the Year 2012. This also included the construction of Canada's 1st LEED H certified residence and 1st LEED ND project (Pilot Project Preston Meadows in Cambridge Ontario). Andrew also Co‐Chaired the LEED H Technical Steering committee in the initial development of the Canadian program.
EEBA Houses That WorkTM (Part 1 of 4)
February 20, 2018 7:00‐8:15 a.m.
EEBA Houses That WorkTM (Part 2 of 4)
February 20, 2018 10:30 a.m. ‐12:00 p.m.
EEBA Houses That WorkTM (Part 3 of 4)
February 20, 2018 1:00‐2:30 p.m.
EEBA Houses That WorkTM (Part 4 of 4)
February 20, 2018 3:00‐4:30 p.m.
EEBA: High-Performance Mechanicals (Part 1 of 4)
February 21, 2018 8:30‐10:00 a.m.
EEBA: High-Performance Mechanicals (Part 2 of 4)
February 21, 2018 10:30 a.m.‐12:00 p.m.
EEBA: High-Performance Mechanicals (Part 3 of 4)
February 21, 2018 1:00‐2:30 p.m.
EEBA: High-Performance Mechanicals (Part 4 of 4)
February 21, 2018 3:00‐4:30 p.m.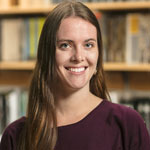 Becky Alexander
Becky is an architect and researcher at LHB where she does a combination of sustainable building research and architectural design. Her sustainable building research involves collecting, analyzing, visualizing, and synthesizing data at building, organization, and city‐wide scales.
Tools and Best Practices for City Energy Planning
February 20, 2018 3:00‐4:30 p.m.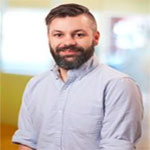 Ben Schoenbauer
Ben Schoenbauer is a Senior Research Engineer and has been with CEE since 2008. At CEE, Ben conducts research on new and innovative technologies and ideas dealing with residential and commercial energy efficiency. This work includes identifying new opportunities, conducting research, identifying and pursuing funding opportunities and disseminating the results. Ben's areas of focus include water heater performance, service water heating, and residential HVAC systems.
Ben has a Master's degree in Mechanical Engineering for the University of Minnesota and a Bachelor's degree in Physics from St. Johns University.
Aerosol Envelope Sealing for Residential New Construction
February 20, 2018 7:00‐8:15 a.m.
Energy Efficient Options for Residential Water Heating
February 21, 2018 8:30‐10:00 a.m.
Performance and Applications of Cold-Climate Air Source Heat Pumps
February 21, 2018 3:00‐4:30 p.m.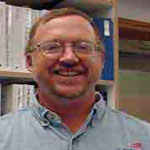 Bill McAnally
Bill McAnally has over 40 years in the construction industry. He was a building contractor for over 15 years specializing in new home and light commercial construction. During this time he focused on energy efficient and healthy building methods. He still remembers using Tyvek in the late '70's and being told "that paper stuff" will never catch on.
Bill was a carpentry instructor for Iowa Central Community College for 17 years and served as the Department Chair of Industrial Technology. During his tenure, the focus on energy-efficient construction led to the construction of 15 residence halls, numerous new homes, and partnerships leading to building community projects.
Bill was named the top community college instructor in Iowa in 2001 by the Iowa Association of Community College Trustees. He is the past president of the Iowa Industrial Technology Education Association and a board member of several groups involved in energy efficiency and renewable energy.
Bill now operates Bill McAnally Consulting. In this capacity, he provides educational programs to those in the building trades, consults on various building projects, assists in grant writing projects, and appears monthly on Iowa Public Radio's "Talk Of Iowa," where he answers consumers' questions about their homes.
Customer First—Let's Remember the Family is No. 1 When Making Construction Decisions
February 20, 2018 3:00‐4:30 p.m.
It's All in the Details!
February 21, 2018 10:30 a.m.‐12:00 p.m.
Bill Peterson
Bill Peterson is the Executive Director of Friends of San Lucas, an organization that does development work in Guatemala. He has worked as a carpenter, teacher and minister and learned most of what he knows about carpentry leading youth groups while working with Habitat for Humanity. This was the first time he has built houses from beginning to end. He and his wife, Em, live in Cannon Falls next door to Em's parents. They have five grown children.
Self-Build Zero-Energy Homes: Two Minnesota Case Studies
February 21, 2018 1:00‐2:30 p.m.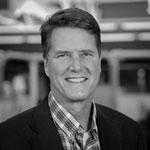 Bob French
An engineer by training, a sales professional by experience, and storyteller by passion, Bob French joined 75F after mentoring 75F founder Deepinder Singh for the 2014 Minnesota Cup ( where 75F won the Grand Prize). Bob is a high tech executive with 25+ years of experience in sales, business development, strategy, startup creation and development in a wide range of technical fields. Bob loves to help people solve their challenges with technology. He lives for the experience and satisfaction of successful technology implementations. He has a knack for explaining complicated technology to non-technical people.
Smart Buildings Improve Your Bottom Line
February 20, 2018 10:30 a.m.–12:00 p.m.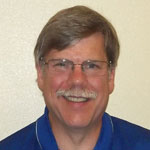 Bob Rogalla
Mr. Bob Rogalla is the Training Manager for Lake States Environmental, Ltd.; a role he has been in since 1993. Bob first became certified as an Asbestos Contractor/Supervisor in Wisconsin in 1988, and has been involved with training Asbestos professionals since 1990. In 1991 Bob became certified as a Lead Abatement Supervisor, and has been involved with training Lead‐Based Paint professionals ever since. This background has provided a wealth of insight into practical methods of accomplishing the objectives of requirements. With this insight he truly merges his specialized experience with the practical reality of the projects involving asbestos and lead rules.
Asbestos—Yes, It's Still Around
February 20, 2018 7:00–8:15 a.m.
Practical Methods of Conducting Lead-Safe Remodeling, Repair and Painting Activities
February 21, 2018 7:00–8:15 a.m.
Brian Ross
Brian Ross, AICP, LEED GA, is Senior Program Director at the Great Plains Institute. He has 25 years of experience working with local, regional, and state governments on sustainability efforts, including energy planning. He helped develop Minnesota's award‐ winning GreenStep Cities program, developed solar best practice toolkits for local government in four Midwestern states, helped form the Department of Energy's "SolSmart" certification program, and has provided direct assistance to dozens of local governments across the Midwest on clean energy, resiliency, and sustainability.
Tools and Best Practices for City Energy Planning
February 20, 2018 3:00–4:30 p.m.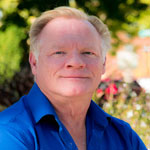 Brian Wimmer
Brian Wimmer has been building and remodeling for 40 years, the last 14 as the Construction Manager for the Rochester Area Habitat for Humanity. During the past couple of years he has developed their build to Zero Energy Ready Home program. He currently holds certifications from the Department of Energy as a Home Energy Score assessor. Additionally, he is an InterNACHI (Internation Association of Home Inspectors) Certified Home Inspector, and InterNACHI certified Moisture Intrusion Inspector, Home Energy Auditor and Infrared Certified.
Building Zero Energy Ready Homes: Improvements and Moving to Remodeling, Plus the Fortified Build
February 20, 2018 10:30 a.m.–12:00 p.m.
Chris Johnson
Chris Johnson has built thousands of residential units in the past 25 years and still loves the challenge of building the next one better. Building science has given him the opportunity to be the construction geek he was born to be. Chris gets to work with the best construction companies in the Midwest verifying ENERGY STAR and LEED projects, which makes his work challenging and rewarding.
My favorite builders to work with, never say "This is the way we have always done it." With changing IECC Codes many construction companies find it hard to meet performance standards needed today. Chris has the field experience through years on a construction site, along with the building science knowledge to meet the new standards.
Chris was once told "you can move one house a thousand miles or a thousand homes a mile." Chris likes to work on Passive and Net Zero Homes, and to him that's the "one house."
Multifamily Green Building Programs
February 21, 2018 8:30‐10:00 a.m.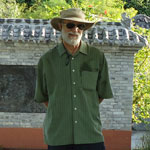 Christopher Laforge
Christopher is an IREC Certified Master Trainer and is a NABCEP Certified Photovoltaic Installation Professional Emeritus (ID#041704‐24). He has run Great Northern Solar for 30 years. Great Northern Solar has designed, specified, sold and deployed systems since 1988 for both the grid‐integrated and off‐grid markets. He has worked to develop documents regarding Establishing Training in Solar Business Development and Sales and Best Practices for Designing a PV Lab.
He has been an instructor with the Midwest Renewable Energy Institute since 1993 teaching Advanced photovoltaic (PV) design and installation
Christopher has developed training for contractors, administrators, project managers and the public. Clients have included the City of Minneapolis ‐ Minnesota, Hennepin and St. Louis County in Minnesota, and the Madison Area Technical College. He has also trained many electrical contractors and solar instructors in the greater Midwest and beyond. In September, the Interstate Renewable Energy Council recognized Great Northern Solar CEO Christopher LaForge as the 2016 IREC Certified Clean Energy Instructor/Master Trainer of the Year.
Energy Storage 201
February 20, 2018 7:00‐8:15 a.m.
Renewable Energy and Resiliency
February 21, 2018 10:30 a.m.–12:00 p.m.
Advancements in Solar Electric Design and Equipment
February 21, 2018 3:00–4:30 p.m.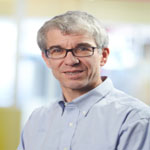 Christopher Plum
Chris Plum has over 25 years of experience managing projects, including research and development projects. He is currently managing primary data collection in large commercial buildings, including health care facilities, for the Statewide Natural Gas and Electric Efficiency Carbon‐saving Potential Study being conducted for the Department of Commerce.
As program development manager his focus is on business and proposal development as well as assisting CEE's project managers in keeping their projects on time and on budget. From 2009 to 2014 as the Program Manager of the State Government Public Buildings Energy Efficiency Enhancement Program (State PBEEEP) he coordinated recommissioning studies of over 200 Minnesota state government buildings. He currently works closely with Xcel Energy's Energy Intelligence program on using interval data to identify energy savings for small to medium sized industrial customers.
Since earning his PhD in Chemistry at Cornell University, which focused on energy transfer in chemical processes, Dr. Plum has worked in the areas of carbon dioxide sequestration, process efficiency, market research and energy efficiency. He has a BA in Chemistry from Swarthmore College and an MBA from the University of Minnesota.
Advancing the Last Frontier—Reduction of Commercial Plug Loads
February 20, 2018 1:00‐2:30 p.m.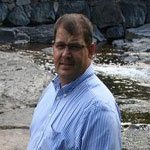 Don Sivigny
Don Sivigny, is a nationally recognized Energy Specialist, a licensed Building Official, and a Licensed Builder with the State of Minnesota. He is BPI (Building Performance Index) trained and tested in Blower door testing, duct testing, and carries an HRAI (Heating, Refrigeration and Air Conditioning Institute of America) certification in Residential Mechanical Ventilation System Designs and Installations. He is a published Author of 2 books on the subjects of energy issues, residential building and energy codes, and building durability issues. His is a co‐author of a book on residential construction, and a contributing author on several other building construction and building code books. Don is also a recognized specialist on radon gas, and the state code on radon and radon mitigation, including testing, and installation of radon mitigation systems. He has sat on the State Education Committee for 10 Years, and the Board of Directors for the Regional Chapter of International Code Council (ICC) for 2 years. Don has been recognized for his teaching skills, and was awarded in Minnesota, the Russell Smith Educator of the year award in 2005, and the instructor of the month award by International Code Council (ICC) in February of 2011. Don has also been an instructed in the Building Inspection Technology curriculum at Both North Hennepin and Inver Hills Community Colleges, where he taught Energy Codes, Non Structural Plan Review, and Construction Plan Reading, Administration of the State Building code and Land Use and Zoning classes. Don has spent many years in the industry as a Code Official and a Construction Manager. He is known nationally for his work in Residential Building Codes, Building durability issues, Building Science, Air Quality control, Energy and Green Building issues. Don continues to travel the country teaching these topics and is often a featured speaker both locally and nationally.
Residential Foundations: The Dos and the Don'ts According to the Codes (Must attend entire session, 1:00-4:30, to receive credits)
February 20, 2018 1:00‐2:30 p.m.
February 20, 2018 3:00‐4:30 p.m.
Doug Alh
Innovative Technologies and Applications—Full day
February 19, 2018 8:00 a.m.‐4:30 p.m.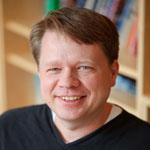 Elden Lindamood
Elden grew up in Maryland, and is a graduate of North Dakota State University. He is a registered architect in the State of Minnesota. He has worked in the architectural field for over 20 years. When not at work, Elden is an accomplished stained glass artist, a British car enthusiast, and a master of taking things apart and never putting them back together.
Wrenshall Residence: A Passive Solar, Low-Energy House Put to the Test
February 21, 2018 8:30‐10:00 a.m.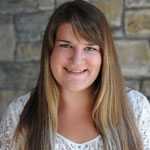 Elizabeth Kutschke
Liz is a Research Fellow at the Center for Sustainable Building Research. She received a Bachelor of Fine Arts in Interior Design from the Milwaukee Institute of Art and Design in 2010, and a Master's of Architecture and a Master of Science in Architecture in Sustainable Design from the University of Minnesota in 2016 and 2017, respectively. Liz has a passion for research‐driven architectural and urban design, and has focused on building energy use, learning from natural systems, and considerations of equity and social justice in the built environment.
Multifamily Residential Passive House Prototypes and Net-Zero Energy Potential in Cold Climates
February 21, 2018 10:30 a.m.‐12:00 p.m.
Erick Filby
Erick Filby, CSI CDT Territory Manager of Marvin Windows and Doors, has over 19 years of experience representing window and door suppliers and manufacturers. He is the Past President of the Construction Specification Institute (CSI)‐ Twin Ports Chapter. In addition, he is a Certified Documents Technologist (CDT) through CSI, an active member of the Arrowhead Builders Association, an Installation Masters Certified Installer, and an Energy Design Conference attendee and/or presenter since 2001.
Recommended Window Installation (Hands-On Demonstration)
February 21, 2018 7:00‐8:15 a.m.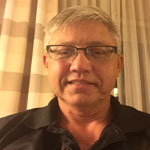 Eric Klein
Eric Klein is an installation and service instructor with Marvin Windows and Doors. Eric is an accredited installation masters instructor and certified installation masters installer with over 30 years of industry experience.
Recommended Window Installation (Hands-On Demonstration)
February 21, 2018 7:00‐8:15 a.m.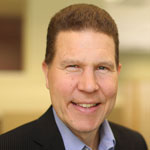 Jukka Kukkonen
Jukka Kukkonen is the founder of PlugInConnect, a Minnesota based electric vehicle market and technology consulting firm. He has helped organizations to build successful strategies for the rapidly developing PEV market in the areas of apartment, condominium, workplace and DC fast charging. Jukka has given dozens of EV presentations and workshops since 2010. He has trained various stakeholders from architects and auto salespeople to utility company personnel and public utility commission staff. In 2012 he started the MN PEV Owners Circle that has grown to become one of the largest and most active regional plug‐in vehicle owner groups in the nation. He also manages EV programs for Fresh Energy. In 2012, Jukka was honored with a Certificate of Recognition from Minnesota Governor Mark Dayton's office for his work with the EV market in Minnesota, and in 2013 he received the Sustainable St Paul Award.
More information about his work can be found by visiting: www.PlugInConnect.com, www.multihousingcharging.com and www.workplacecharging.com
Electric Cars and Buildings: What Should Real Estate Owners and Building Industry Professionals Know About Charging? (With Electric Vehicle Owners' Panel)
February 21, 2018 3:00‐4:30 p.m.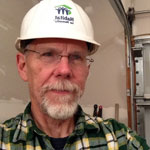 Lou Behrens
Lou is a retired electrical engineer and project manager. During construction of Rochester Area Habitat's first Fortified Home he worked closely with the Fortified Evaluator to assure the correct products were used and installed in accordance with the Fortified Home requirements to meet certification.
Building Zero Energy Ready Homes: Improvements and Moving to Remodeling, Plus the Fortified Build
February 20, 2018 10:30 a.m.‐12:00 p.m.
Lucas Alm
Lucas is a licensed architect and the principal of ALM Design Studio. He has over 25 years of construction and design experience acquired from all stages of building process, from architecture to planning to carpentry to fabrication. Combining technical expertise and real‐world experience, Lucas brings an integrated perspective to his projects — helping the collaboration run smoothly and ensuring the results are complete, on time and on budget. His training as a designer and artist yields solutions that are simple and beautiful. Lucas has taught Architecture Design as an Adjunct Assistant Professor at the University of Minnesota coordinating and teaching courses in support of affordable net‐zero housing in the Twin Cities.
Self-Build Zero-Energy Homes: Two Minnesota Case Studies
February 21, 2018 1:00‐2:30 p.m.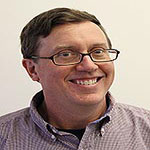 Mike Barcik
Mike is a senior engineer responsible for energy efficiency training throughout the Southeast. He has taught and developed materials for numerous presentations and workshops covering residential and commercial high performance buildings, including IECC and ASHRAE 90.1 energy codes, Duct and Envelope Tightness Verification, LEED AP and Green Associate exam preparation, EarthCraft House for new and renovated homes, EarthCraft Light Commercial Professional, RESNET Home Energy Rating System, Building Performance Institute, Weatherization and ENERGY STAR v3.
EEBA Taking the Performance Path: The ERI/HERS Index for Builders and Designers—Full day
February 19, 2018 8:00 a.m.‐4:30 p.m.
Mike Wilson
Mike Wilson has worked in the HVAC industry since 1981. He currently works for Dakota Supply Group in training, field site assistance, technical support and building/mechanical system design/diagnostics. Mike is comfortable with talking about the System Approach which is how the components of the HVAC system, the structure of the house, and the homeowner interact together. Mike is a Red Wing Energy Center Graduate and currently holds four BPI certificates.
Achieving a Moisture Balance Within the Home!?
February 20, 2018 10:30 a.m.‐12:00 p.m.
Commissioning of Homes: What is it? Is it Needed?
February 21, 2018 1:00‐2:30 p.m.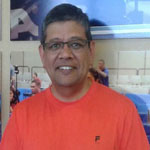 Mouli Vaidyanathan
Mouli Vaidyanathan, PhD, PE, has over 25 years of engineering experience in state of the art renewable energy, semiconductor yield engineering, failure analysis, and product design. Mouli Engineering holds the patents on the SolarPodTM products and several other inventions. More information is available at:
Efficient Solar Photovoltaic Deployment
February 21, 2018 1:00‐2:30 p.m.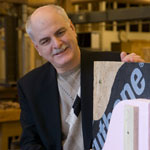 Patrick Huelman
Pat Huelman is an Associate Extension Professor in Energy and Building Systems with the University of Minnesota's Department of Bioproducts and Biosystems Engineering. He serves as Coordinator of the Cold Climate Housing Program with the University of Minnesota Extension. He is a lead faculty member for the Building Science and Technology undergraduate degree program and a principal investigator for hydrothermal testing at the Cloquet Residential Research Facility. Currently, Pat is the Project Lead for NorthernSTAR, one of the Department of Energy's Building America teams.
Pat has been extremely active in professional education for the home building industry and is nationally recognized for his "systems approach" to improving overall home performance. Pat's long‐term focus has been on heat, air, and moisture movement in buildings and his primary expertise is in building systems and technologies that will provide energy efficiency, long‐ term durability, and healthy indoor air for homes. With more than 30 years in the field, Pat brings extensive experience and expertise in energy‐efficient design and construction, innovative building systems, moisture management strategies, mechanical ventilation, and residential indoor air quality.
High-Performance Homes Bring New Challenges for Mechanical Systems
February 20, 2018 7:00‐8:15 a.m.

Zeroing In
February 20, 2018 10:30 a.m.‐12:00 p.m.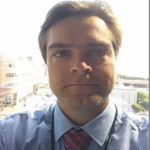 Paul Helstrom
Paul Helstrom administers the customer-facing solar programs for Minnesota Power. He assists customers with inquiries about utilizing solar energy for their homes and businesses. He works both internally and externally to execute interconnection agreements for customer sited renewables. He is also implementing Minnesota Power's Community Solar Garden Pilot program.
Paul joined Minnesota Power in 2014 after spending many years in the solar industry working as an installer and assistant trainer. Paul graduated from college at the University of California‐ Santa Cruz with an environmental studies degree. Throughout college Paul took time to travel the world and practice his language studies in German, and Chinese. Paul enjoys spending time with his three children. He has been a coach for soccer and t-ball and is currently a Cubscout leader. He also loves to bike, canoe, and camp. Paul has spent time in many foreign countries working in schools and clinics teaching English.
Introduction to Solar
February 21, 2018 7:00–8:15 a.m.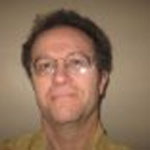 Paul Morin
Paul Morin worked for years as a carpenter framing new homes before becoming a weatherization auditor in the early 90's. Paul worked for over 12 years for the Center for Energy and Environment diagnosing building shell, combustion spillage, and moisture problems in single family and multifamily buildings. He has worked for The Energy Conservatory since 2009 providing technical support and has been onsite helping with dozens of blower door tests of large commercial buildings.
Smart Remodeling
February 20, 2018 1:00–2:30 p.m.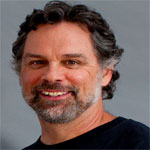 Peter Yost
Peter Yost is Vice President – Building Performance at BuildingGreen, Inc., a small consulting/publishing firm in Brattleboro, Vermont. He has been building, researching, teaching, writing, and consulting on high performance homes for more than twenty‐ five years. His expertise ranges from construction waste management and advanced framing to energy efficiency and building durability. Peter is currently Technical Director for GreenBuildingAdvisor.com, Lecturer for Yale University's School of Forestry and Environmental Studies, an instructor for Boston Architectural College, and a Research Associate with University of Massachusetts‐ Amherst's Building Construction and Technology program.
Opening Keynote: The Art, the Science, and the Business of High-Performance Homes
February 20, 2018 8:30‐10:00 a.m.
Choosing Insulation: So Many Options, So Little Time, and So Much Need For Information
February 20, 2018 1:00‐2:30 p.m.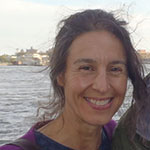 Rachel Wagner
Rachel Wagner is co‐owner of Wagner Zaun Architecture in Duluth, MN. She has a degree in Design and Environmental Analysis and is a licensed architect in Wisconsin and a certified Passive House designer. Since 1996, Rachel has specialized in resource‐ efficient, ecological design for cold climates. She tries to make things better without making things worse.
If These Walls Could Talk
February 20, 2018 3:00‐4:30 p.m.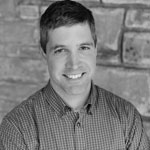 Rolf Jacobson
Rolf Jacobson is a Research Fellow at the Center for Sustainable Building Research. He recently rejoined the CSBR after working with the NorthernSTAR Building America research team. Rolf brings a strong interest in building science, particularly in the areas of residential energy efficiency, building assemblies, and moisture performance. In 2010, Rolf traveled to Norway on a Fulbright fellowship to study the building science of Passive House envelopes optimized for cold climates. While there, he used energy and moisture modeling tools such as WUFI and THERM to investigate and evaluate a wide range of residential building assemblies. More recently, Rolf has helped NorthernSTAR conduct research on a variety of energy efficiency and building enclosure topics such as an in‐situ study of residential ground source heat pumps and insulation retrofit approaches for basements. His work at the CSBR is primarily focused on high performance affordable housing.
Multifamily Residential Passive House Prototypes and Net-Zero Energy Potential in Cold Climates
February 21, 2018 10:30 a.m.‐12:00 p.m.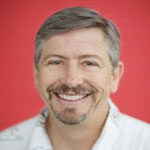 Scott Pigg
Scott is a nationally recognized expert in residential energy research and energy efficiency program evaluation. Over the past 28 years, he has implemented field studies investigating various aspects of space heating, air conditioning, water heating and plug‐ load energy use, and has conducted numerous energy efficiency program impact evaluations. Scott has substantial knowledge of the residential market sector in Minnesota and Wisconsin, informed by his work on studies to assess savings potential in multifamily buildings and manufactured homes; determine the savings potential associated with quality installation and maintenance of furnaces and central air conditioners; determine causes of high household energy consumption, characterize energy use in manufactured homes, and understand residential plug‐load consumption in Minnesota homes.
What You Need to Know About Furnaces and Air Conditioners if You're NOT an HVAC Professional
February 21, 2018 10:30 a.m.‐12:00 p.m.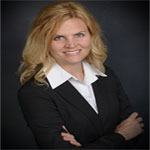 Stacy Miller
Stacy Miller is the Solar Policy Specialist for the Minnesota Department of Commerce Division of Energy Resources. She holds a Bachelor of Science in Physics from Arizona State University and a Master of Science in Science, Technology, and Environmental Policy from the Humphrey Institute of Public Affairs at the University of Minnesota. At the Division of Energy Resources she offers solar policy support and administers various solar programs for the state. She was the 2017 recipient of the Minnesota Solar Energy Industry Association's Ralph Jacobsen Lifetime Achievement Award. Stacy began her renewable energy career with the University of Toledo in 1995—one of the leading thin film photovoltaic research institutions in the nation. She is currently the program manager for the Minnesota Solar Challenge program, a project funded by the U.S. Department of Energy.
Home of the Future: Automated, Electric, and Renewable
February 21, 2018 8:30‐10:00 a.m.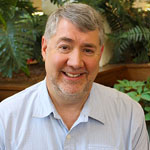 Terry Webster
Terry Webster is the Senior Events and Publications Coordinator for the Minnesota Department of Commerce, Division of Energy Resources, where he has been since 2005. He is the author of many energy‐related articles, consumer guides, and fact sheets distributed by the energy division. He also delivers public presentations throughout the state on a wide range of energy conservation and efficiency topics.
The past several years he has been the project manager for the Energy exhibit in the Eco Experience at the MN State Fair, which provides energy conservation, efficiency and renewable energy messages to Minnesotans. He is also presently the project manager for the Clean Energy Community Award program, which recognizes communities who are working to implement Minnesota's clean energy goals and provides technical assistance to communities that are in the planning stages of energy projects.
Prior to working for the State of Minnesota, Terry was a writing and design consultant for several years and began his working life as a carpenter and residential building contractor. He resides with his wife in a 1930s bungalow in the Longfellow neighborhood.
Home of the Future: Automated, Electric, and Renewable
February 21, 2018 8:30–10:00 a.m.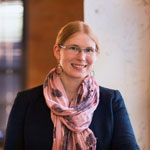 Thea Rozenbergs
Thea is an architectural designer and sustainable design specialist who practices a holistic form of architecture wherein sustainable facilities contribute to the health and resilience of the organizations that inhabit them. She has a Bachelor of Arts and Master of Architecture with a Certificate in Metropolitan Design from the University of Minnesota and is currently working toward completing her Master Science in Architecture, Sustainable Design.
Advancing the Last Frontier—Reduction of Commercial Plug Loads
February 20, 2018 1:00–2:30 p.m.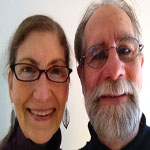 Tim and Muffi Abrahamson
Amidst the accelerating global warming crisis, Tim and Muffi Abrahamson revived their longtime dream of building a home that is sustainable in design, composition, and energy use. Aiming to build a net zero house made the most sense to them, especially considering Minnesota's weather extremes. Tim, a design/build general contractor for 35 years, and Muffi, an artist, collaborated with their architect friend Lucas Alm and his seasoned team of engineering, energy, and solar experts, and with talented craftspeople in the construction trades to design and build their super energy efficient home in Saint Paul, Minnesota. In its first fully operating year, the home is performing beautifully at net zero. Tim and Muffi hope that sharing the process and details of designing and constructing their home will make the learning curve a little less steep for others who feel compelled to embrace bold energy-efficient building strategies.
Self-Build Zero-Energy Homes: Two Minnesota Case Studies
February 21, 2018 1:00‐2:30 p.m.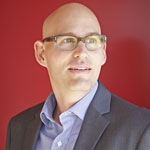 Tim Eian
Tim Delhey Eian was born and raised in Germany. He is a master carpenter and an architectural engineer. Tim moved to Minneapolis in 2001. He is a certified Passive House consultant and designer. In 2008, Tim founded TE Studio and in 2010, he joined Stephan Tanner at Intep. Both companies pioneer high performance architecture in North America and are responsible for the continent's first certified Passive House, as well as firsts in Wisconsin and the Twin Cities among others.
The American Dream Renewed—Passive House for Everyone
February 21, 2018 7:00–8:15 a.m.
Ultra-Efficient Housing—The Solution for a Sustainable Future
February 21, 2018 1:00–2:30 p.m.
EnerPHit—Retrofitting with Passive House Tools
February 21, 2018 3:00–4:30 p.m.